The need to rent a dumpster for yard waste is frequent for landscapers. A common issue for landscapers, gardeners, contractors, and homeowners alike, yard waste is created and collected by almost everyone with a patch of land to call their own. Ranging from large items like cut trees and dead foliage to smaller bits such as pulled weeds and twigs, yard waste should always be collected after an outdoor project and requires special considerations for disposal. There are many options available for homeowners to dispose of their yard waste, but the most convenient and safe choice is renting a dumpster specifically for removing yard debris. Learn more about the benefits of renting a dumpster for yard waste disposal and what else you can do with that waste after completing an outdoor project.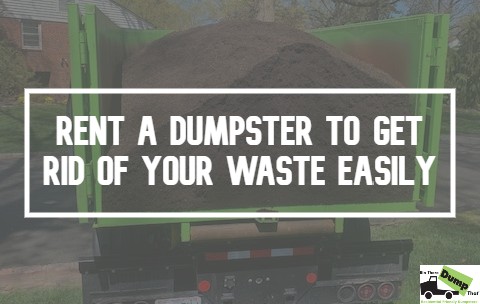 Where Does Yard Waste Come From?
For a homeowner, few things beat a perfectly maintained lawn and the feeling of accomplishment that you get after completing a hefty landscaping project. While starting new gardens, adding trees to the front of the house, mowing the lawn, and removing dead foliage are satisfying aspects of owning a home with a yard. All of these activities can produce unwanted materials known as yard waste. Yard waste is a small price to pay for the benefits of seasonal cleanups, adding a new arrangement of flowering shrubs, or even completing a backyard overhaul, but this waste must be disposed of properly after it piles up.
What Is Considered Yard Waste?
One of the most important things to address is identifying if your garbage is considered yard waste or if what you have can be collected with your regular trash pickup. Yard waste refers explicitly to organic waste that is created either during or after outdoor projects, such as trimming trees, wood chipping, or even cutting grass. Bags of grass clippings, leaves, dead plants, and shrubs, as well as sticks and large branches, all fall under the category of yard waste. However, heavier debris, like rock chips or bricks, cannot be included with yard waste and require special considerations when removing them. Rocks and bricks are often too heavy for standard facilities, and they will typically only be accepted at a different location. In fact, including heavy debris with yard waste when disposing of it can often result in a fee.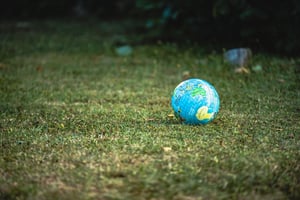 What's the Best Way to Dispose of Yard Waste?
Now that you've identified that what you have is acceptable yard waste, there are a few considerations to make for its removal. Composting is an eco-friendly option that has more requirements than simply throwing trash away, but it makes up for it with many environmental benefits. If you already have a compost pile started, feel free to add your fresh lawn clippings or raked leaves to it and reap the benefits of fertile soil year-round. If you've been looking for a way to give back to the planet, a pile of stray sticks and twigs make a great base for starting a new compost pile. Yard bags are another tool for collecting waste, and some even come in reusable options. Many waste service providers will provide bags for leaves and debris that they offer to pick up, but these bags are typically reserved for smaller projects. When it comes to large loads of outdoor waste, the best choice for the job is to rent a dumpster for yard waste that you can fill and return.
Why Rent a Dumpster for Yard Waste?
Dumpster rental prices vary by location, container size, debris type, and weight, but—when it comes to responsibly removing large amounts of yard waste—there isn't a better option out there. As opposed to making trips back and forth to the local dump or landfill, ordering a dumpster to be delivered to your home or property will save you time, effort, and gas spent on repeat trips. Renting a dumpster can let you finally cut down an old rotting tree to make room for new foliage or redesign your entire backyard to include multiple flower beds. After a storm or natural disaster, debris cleanup can be a real challenge. You might have to remove a large amount of waste, and local pickup services might have adjusted hours. Dumpster rentals allow homeowners peace of mind knowing that any yard waste will be removed properly. Plus, they can renovate their yard on their own time and at their convenience.
If you're ready to finally get started on those outdoor projects—both large and small—but don't know what to do with all of the yard waste, don't wait any longer. Bin There Dump That offers dumpster rentals from 4 to 20 yards in size that are ready for any renovation project you're planning. We know yard waste disposal can stand in the way of completing your outdoor project, so our team is prepared to provide you with the best dumpster rental services for your project's size and scope. Contact us today to find your nearest location and rent a bin.