With summers at an all-time high, you probably spend more time at home and want to invest your time in something productive. Gardening and landscaping is a good way to go about it. If it's an activity idea that your friend pitched and this is your first time, the task can seem daunting. However, don't let the amount of work scare you, it's not like you'll be doing it all in one day.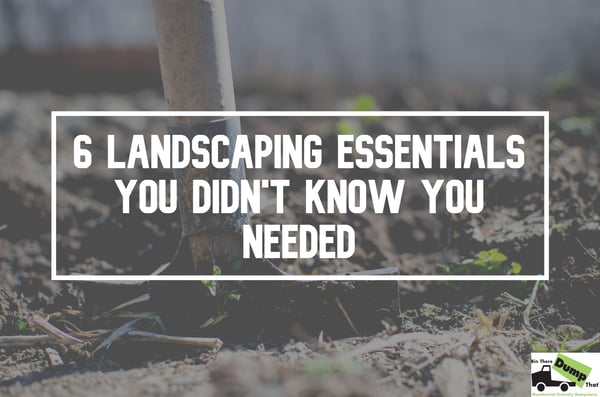 Landscaping is a gradual process that takes place over time and often takes a few weeks and sometimes even a month or two depending on the things you want to cover. One thing you keep in mind before you start your landscaping project is that you can't recreate any look out of a landscaping magazine. You need to have originality, and something that is better suited for your area and your budget. Plan according to your condition and nothing will go wrong.
If you plan on going for a gardening shopping spree, here mentioned below are a few important things that you should not forget. Once you're done with landscaping and if your next project is your house, take a look at the site here.
A Weeder
While you might think that you can do it with your bare hands, it's not as easy as it looks. While it may be possible in a small garden, landscaping is a thing on another level. Squatting all around the yard trying to take out weeds will have you rethinking your decision the very same day. When you're planning to take up a landscaping project, you need to have a weeder that will get the job done properly.
There are weeders that you can use while standing. Squatting done for long periods of time will surely make you suffer from back pain. The miracle weeder can be used while standing. Not only is it easier to use, but it is also very efficient. All you have to do is push it into the soil near the roots of the weeds and pull it back, the weeds will come out, and the roots won't be left behind either.
Labels
While you might not need them once the plants have grown, labels are important if you're a new gardener. Landscaping is a large project, and we often forget the specifics of the plantations. In order to remember where the seeds were planted, you should put labels in each flower bed. Every plant requires a different kind of care; if you forget where you planted a specific seed, you might not get the desired results.
Watering System
Another thing that is an absolute necessity is a watering system; while you may think you'll be able to keep everything watered with a watering can, you are dearly mistaken. There are many different watering systems that you can go for.
You can go for a timer that can water the yard when you're not around. Apart from that, you can get a watering system with different watering options.
Moisture Meter
If you're a first-time gardener, then the chances are that you don't know how often and how much you should water your plants. Due to the fact that different plants have varying requirements, you might have a hard time. However, now you don't have to worry about it, all you have to do is buy a moisture meter and dig it halfway in the ground. It will clearly indicate how moist the soil it. This will help you a great deal.
Pruners
Pruning the plants is also a necessary part of gardening if you want your garden to be in great condition. Pruning is important to have a vibrant garden; however, you can't use a standard pruner for all the plants. Invest in a small pruner for flowers and tomato plants and buy a heavy-duty one for branches.
A pruner is a gardener's right hand, and will always come in handy. Depending on the seeds that you plant, you'll have to do for a pruner that better suits your needs.
There are three different types, bypass, anvil, and ratchet, while all of them have good results; each is made for a different kind of branch.
Safety Essentials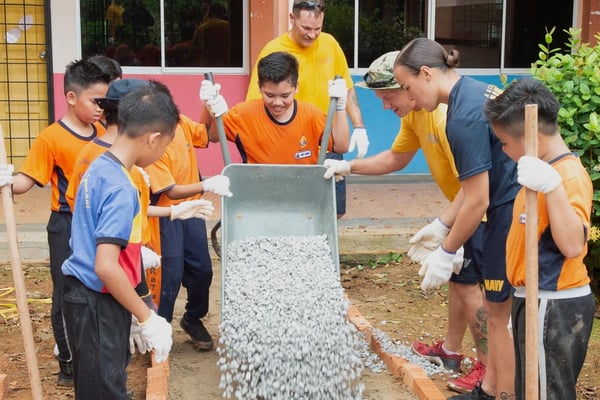 Gloves are also gardening and landscaping essential. Try to get a few different pairs for different tasks. For the light lifting such as pruning and weeding, you should get breathable pair of gloves that won't make your hands sweat while you're using your gardening tools that can otherwise be dangerous.
However, if you have plants with thorns, you should buy a pair of gauntlet gloves. They've made up much tougher material and will make sure that you don't prick yourself.
Apart from gloves, you should also invest in padded kneeler to make sure you don't have to dig your knees into the soil all day long as it can make contact with dangerous insects easier.
If you've gone through the above-mentioned list, you now know about a few things that you can't move forward without. While most of them are simple things, we think we can manage without; it really gets hard when you start doing things. Many people think of these items as secondary or optional, while they're some of the most useful basics that you'll need.
Landscaping is a great task to take up this summer if you have time on your hands. However, you should make sure you have all the essentials that you might need and ample time on your hands. Make sure that you are invested in the project. Once you get started you can't leave landscaping in the middle; you'll have to see it till the end. People often take this up as a hobby and hire professionals to get it done towards the end.
So, a piece of friendly advice would be not to start until you're sure that you're ready. If you think there are other items that should make this list, feel free to mention in the comments below.