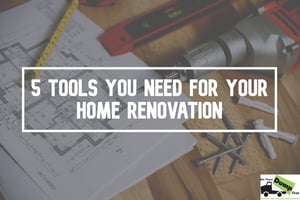 More people today than ever before enjoy DIY home renovations where they can take charge of exactly how their home is designed. If you are new to home renovations and want to get started on a project around your home, you're going to need to have a toolbox with some basic tools that contractors usually have on hand during a remodel. While different renovations will call for different tools, here are some of the basics that can help get you started.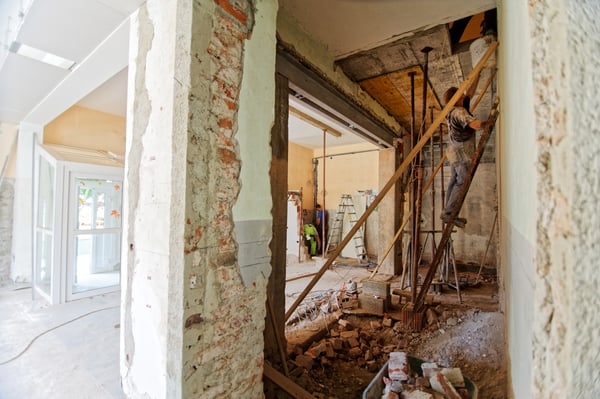 Photo by Milivoj Kuhar on Unsplash
Flat Pry Bar
When you begin a renovation, one of the things you're most likely going to need to do is tear things down. Whether you need to rip out old cabinets, rip up old flooring or pull down a wall, a sturdy pry bar will come in handy. A flat pry bar will be able to remove nails as well as life and pull hard to remove materials from the home. Be sure to stock up on strong nitrile gloves to wear as you begin demolition to avoid coming into contact with insulation that can cause itchy skin or chemicals that may be behind walls or inside cabinets
Ladder
A good ladder is a must-have for anyone who plans to hang new cabinets or paint a ceiling or work on areas of a home where height may be an issue. Unless you plan on climbing onto a high roof, a sturdy 6-foot ladder is good to have in your tool shed or garage to ensure you can reach those hard to reach areas when you need to.
Saw
A saw is a must-have for home renovators. The question is, what kind of saw will you need? A handsaw is great for small jobs while a circular saw is ideal for sawing fast and making exact cuts. Whether you can afford to buy several saws at one time, it's a good idea to buy one or more as you can afford to do so in order to have the right one on hand when you need one. It's a good idea to rent a dumpster during your remodel so you will have somewhere to toss those leftover pieces of scrap wood, old cabinets and the old materials as you pull the out of the house.
Pliers
There are several types of pliers available at the hardware store and it's important to have a variety of sizes and types in your toolbox. Needle nose pliers are good for grasping things in tight spaces while locking pliers are great for plumbing.
Measuring Tape
Every tool kit needs a good measuring tape. Notice that we said a good measuring tape and not just any measuring tape. You should purchase a measuring tape that can withstand rugged use and will last for many years when being used frequently.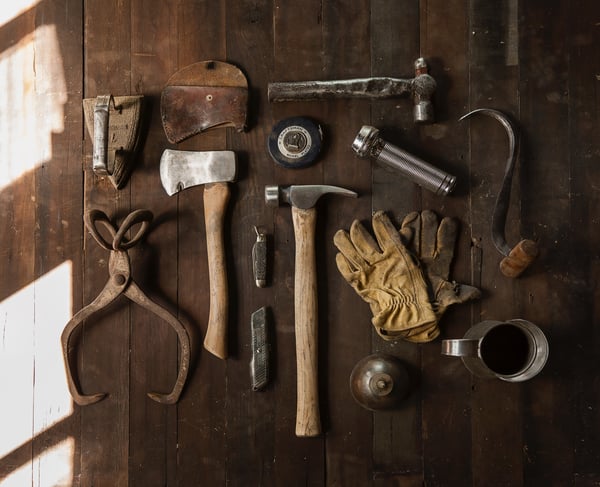 Photo by Todd Quackenbush on Unsplash
As time moves forward and you begin to really get into your home renovations, you will find precise tools that you will need to purchase but keep in mind that many specialty tools can also be rented from big box hardware stores. This helps complete projects without having to spend thousands of dollars on a tool that you might only use one time.