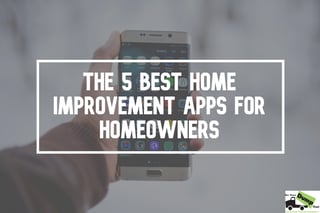 Home renovation can be overwhelming.
How much paint will you need? Can you install your own back splash? Where the heck did you leave your level?
As long as you know where your smartphone is, you're all set. There are mobile apps designed just for home renovators and remodelers like you, ready to turn your smartphone into tools, inspiration, and handy little home repair reference guide.
Here's a look at some of the best home improvement apps to get you on your way. Now, where did you leave that phone charger?
Snapguide
Warning: This app is addictive. It offers step-by-step how-to guides on just about everything.
The Snapguide app uses the power of crowd sourcing to show you how to do everything from tile a bathroom to make a fantastic dinner when you're done. The instructions are clear, easy to follow and include helpful photos.
How to make over your bathroom in a weekend. How to install a kitchen sink. How to paint a countertop to look like granite. And, just for fun, how to make a lava lamp.
It's mesmerizing. And the topics go way beyond home renovation. So when you're done with your project, look up how to make a scotch and apple cider cocktail.
Are you a pro at something? You can create a guide to add to the mix.
Cost: Free and available for iPad and iPhone.
Home Improvement Calcs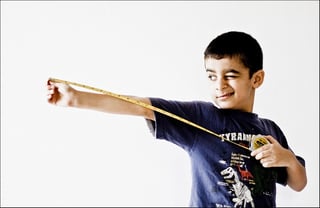 How much asphalt will you need to resurface your driveway? How many pavers will you need for that backyard patio? How much carpeting for the living room?
No more scratching your head and trying to remember your middle school math.
Home Improvement Calcs offers more than 100 different calculators for various projects around the home.
Convert electrical measurements, figure the amount of paint you'll need, calculate the length and pitch of a rafter. It covers common home improvement, landscaping, and construction tasks, from mulch and fertilizer outside to attic insulation inside.
Hmm, stair riser. Which part of the stairs is that again? No worries — there are plenty of helpful illustrations. Professional contractors give it great reviews.
Cost: $1.99 for iPhone and iPad.
Remodelista App
Again, addiction alert. Chic actress Gwyneth Paltrow apparently calls this app her "obsession" and stylists and architects worldwide consider it a must read.
The Home Design App from Remodelista, the popular online design source book, makes it easy to browse the site's massive daily content.
The entire Remodelista archive of posts is browsable, as well as a list of all products associated with each post. Love that light fixture? A couple clicks, and it's yours. Did we mention this app can be dangerous?
The popular feature, "Steal This Look" shows stylish room designs then shows you how to recreate them, affordably.
Find countertops, appliances and storage ideas for your dream kitchen. Add photos of sofas you love to your folder, then use it to guide you when you hit the furniture stores.
You may realize three hours have passed and you still need to paint the bathroom. You've been warned.
Cost: $2.99 for iPhone and iPad.
Benjamin Moore Color Capture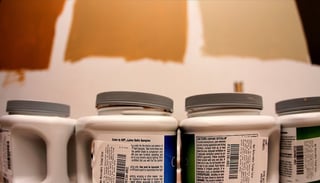 Love the color of your neighbor's new shoes? The day lily in your garden? Your toddler's wagon? Snap a picture of any color that catches your eye and instantly get its match from Benjamin Moore's more than 3,300 paint colors.
The Benjamin Moore Color Capture app allows you to explore color combinations and find other peoples' favorites.
Now your dining room can be the same irresistible hue as that bluebird on your feeder.
Cost: Free for iPad, iPhone, and Android devices
iHandy Carpenter
Maybe you're not the tool belt type, but you still need some basic tools to launch your renovation project. iHandy Carpenter takes advantage of your iPhone or iPad's built-in sensors to turn your device into a handy pocket-sized tool kit.
It features five commonly used carpentry tools: a plumb bob (perhaps the best tool name ever, it helps make sure your walls are precisely vertical), a surface level, a bubble level bar, a ruler (swipe left and right to measure things longer than your phone), and a protractor that measures angles from 0 to 180 degrees.
Cost: $1.99 for iPad, iPhone and Android devices
Dumpster Rental App? You Bet
Once you've used all your handy new home improvement apps and your demolition is done, you'll have piles of unappealing construction debris all over your house.
Is there an app for that? Of course there is.
Find the Bin There Dump That app free for your iPhone or iPad.
(Looking for more app suggestions? Check out our favorite apps for landscape design, interior design and moving.)
Our residential-friendly dumpster rentals make getting rid of your debris almost as easy as clicking an app. Carry those bulky, heavy items directly into the dumpster bin through the convenient rear doors, instead of hoisting them up over the sides.
When the tear-out begins, find a dumpster rental operator near you.
Images: iPad, Tape measure kid, Paint colors