Here's the deal...
Whether you want to see white EVERYWHERE in your home or you long for a rustic look and feel or you're really digging the open area concept, there are a lot of new home trends to help update your home for the coming years..
Looking back at our top 5 remodeling trends from 2016, we'll venture to say, a lot has changed with home trends in just two years! Specifically, smart home technology has advanced incredibly in the last 24 months, where 45% of homeowners are now installing smart home systems during renovations.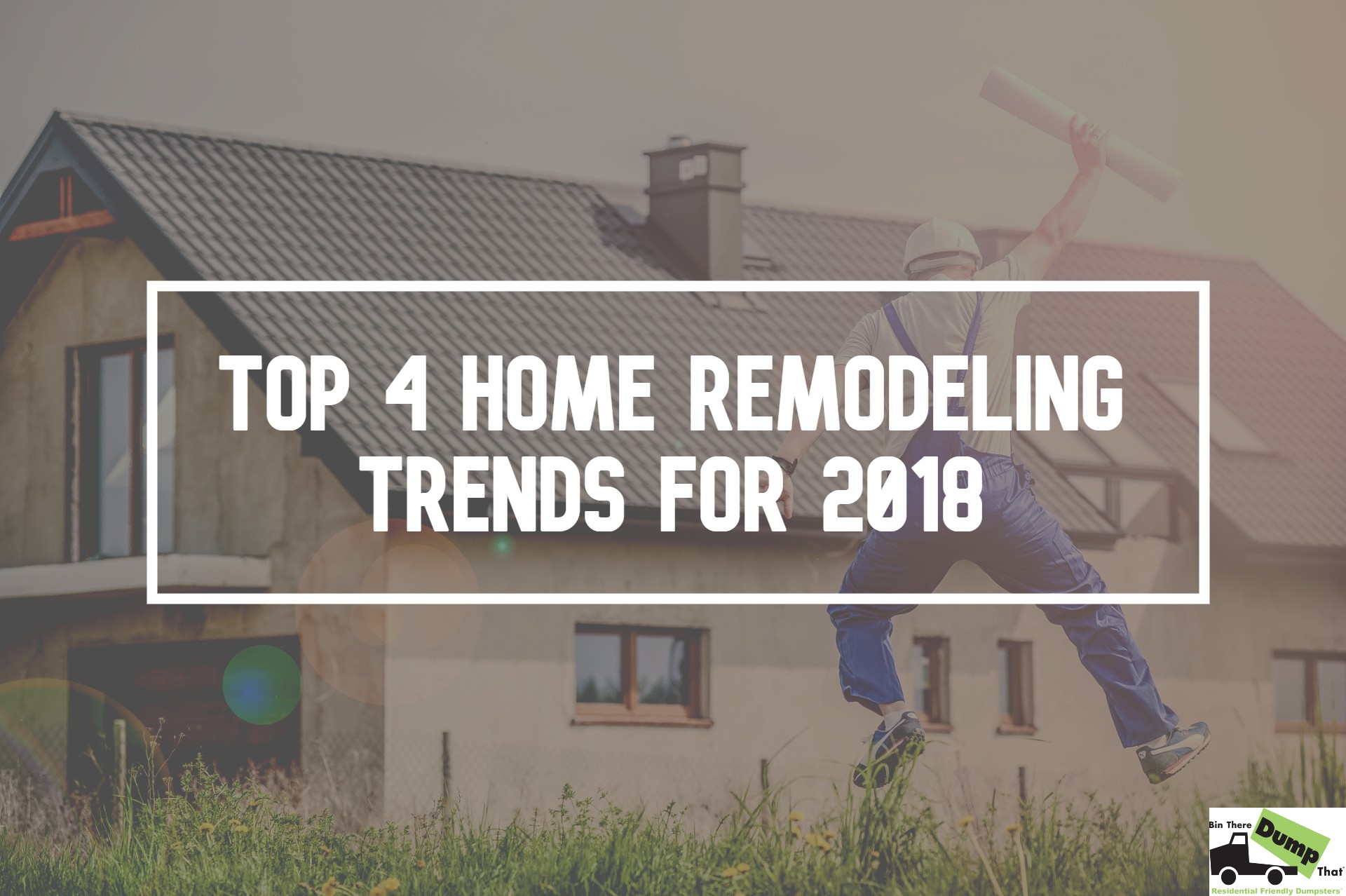 Here's a look of our top 4 home remodeling trends for 2018.
Upgrade Your House With Smart Home Systems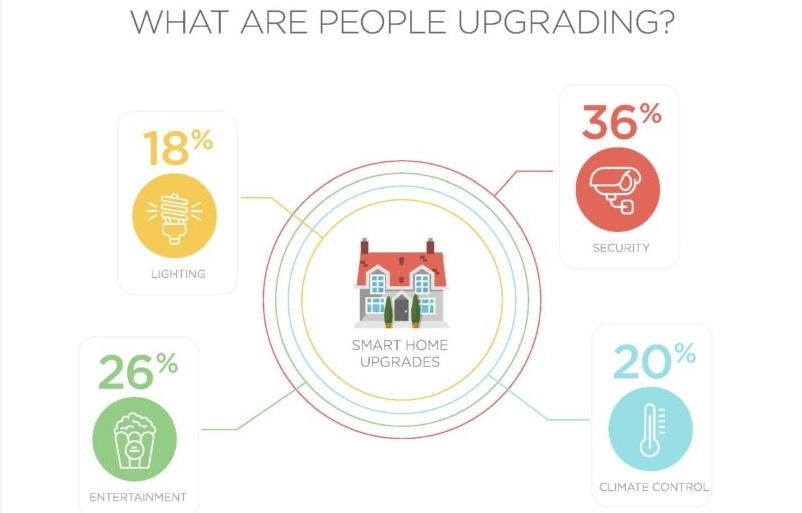 It's 2018 for crying out loud! For technophobes not taking advantage of the benefits of smart home systems, it's time to seriously consider these upgrades. From entertainment and lighting convenience to increased home security to balanced climate control, the benefits of smart home technology have impact throughout the entire household.
As an owner of a Dyson Air Purifier Fan, without a doubt, the impact and convenience of this technology is significant!
Escape To A Rooftop Patio Oasis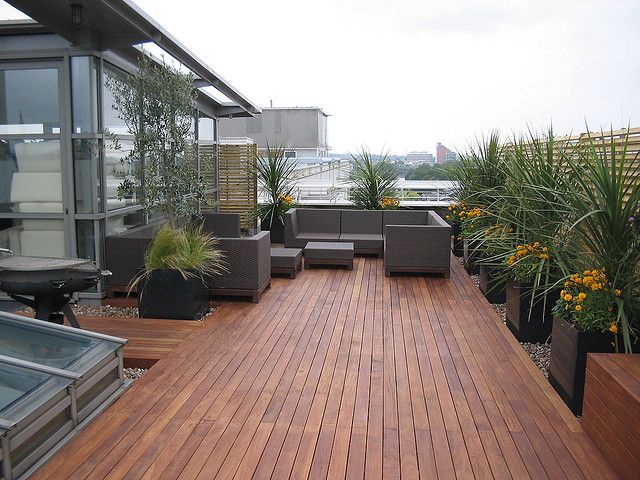 Stop the presses! We're onto something here! So picture this, it's a warm evening, you finally get the kids to bed, you and your spouse grab a bottle of red and retreat to your rooftop patio to get up close and personal with the moon and embrace one another's company with a scenic view; now we're talking!
Not just for apartment buildings, rooftop patios and decks are becoming an increasingly popular residential amenity.
White Out!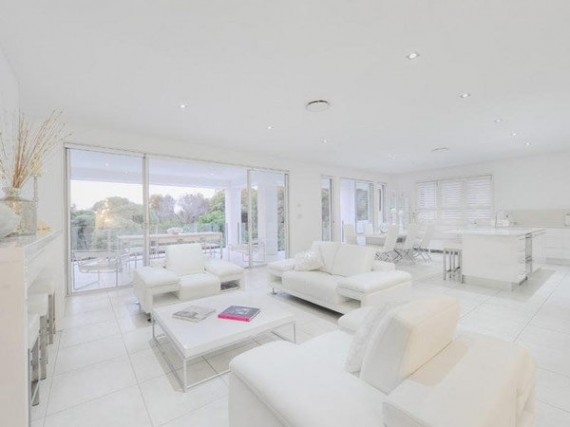 Interior design trends are becoming a sea of white! Not just seen at your local professional sport team's home playoff games, the "white out" has infiltrated interior design.
In order to brighten rooms, throughout 2018, don't be surprised to see white flooring; like a lot! Think bathroom and kitchen tiling and even white wood flooring and carpeting in living areas.
You may want to give this trend extra consideration though if you have kids or if you frequently hold wine tasting parties!
Open Kitchen Shelving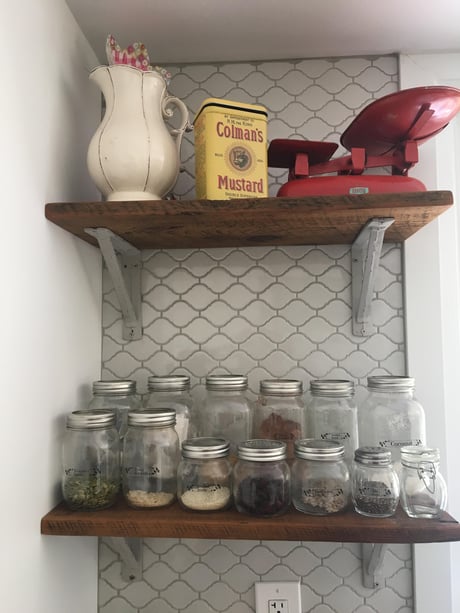 Give yourself additional storage options in the kitchen by adding open shelving. These shelves are especially great for bulkier items and appliances like mixers, blenders, and mason jars.
This was my approach...
My wife and I discovered a local dealer who created shelving from old, rustic barn boards. We purchased white brackets from Wayfair. I rented a hammer drill from Home Depot to penetrate the tile --- much easier said than done!!!
I installed the anchors and mounted the brackets. Finally, I secured the shelves to the brackets. Shortly after installation, we invested in several dozen mason jars to store nuts, bulky appliances, baking and everyday ingredients.
A Trendy Bonus — A Shiny Lime-Green Dumpster Rental

When it's time to start anew with your kitchen, it's important to remember... How you're going to remove all the construction debris from your home!
What do I do with all this junk? Toss it all into a Bin There Dump That dumpster, of course. We want to make your waste disposal simple and easy!
Carry your hopelessly outdated home decor directly into your residential dumpster bin through the convenient rear doors. No awkwardly wrestling it up over the sides.
When it's time to be trendy, find a dumpster rental operator near you.
Images: Kitchen, Bathroom, Reclaimed wood wall, Living room, BTDT Indianapolis