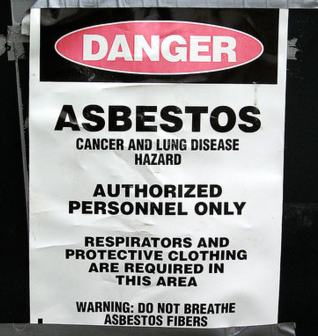 Asbestos is one of those words that causes homeowners to panic.
Yes, it can be dangerous. Breathing high levels of asbestos fibers can lead to an increased risk of lung cancer or asbestosis, in which the lungs become scarred with fibrous tissue.
But if asbestos is in your home, it's not necessarily a serious problem. If intact, it doesn't pose a threat, according to the U.S. Consumer Product Safety Commission.
The danger is that asbestos materials may become damaged over time. Damaged asbestos can release asbestos fibers and become a health hazard.
So what do you do if you discover asbestos in your home? Do you hold your breath and remove it? Call an expert? Hide in your closet?
Welcome to Asbestos 101.