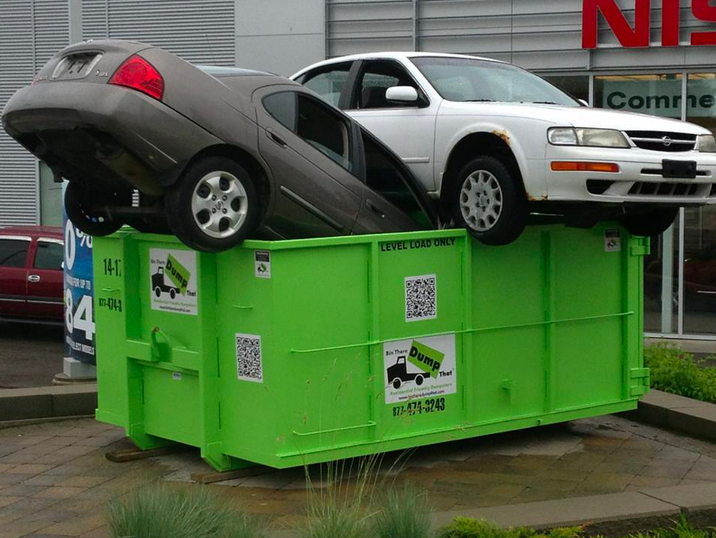 We all know a square-shaped object won't fit in a round hole, no matter how hard you try. Similarly, there are some things that just won't go into a dumpster rental.
Dumpsters range from 9 to 12 feet long and 5 1/2 to 8 feet wide, with 20-yard bins also available for large projects. If your items are larger than these parameters, they are not going to fit.
So, instead of (unsuccessfully) stuffing things like vehicles, play sets and storage units into a dumpster, you can try these ways of disposing large items.