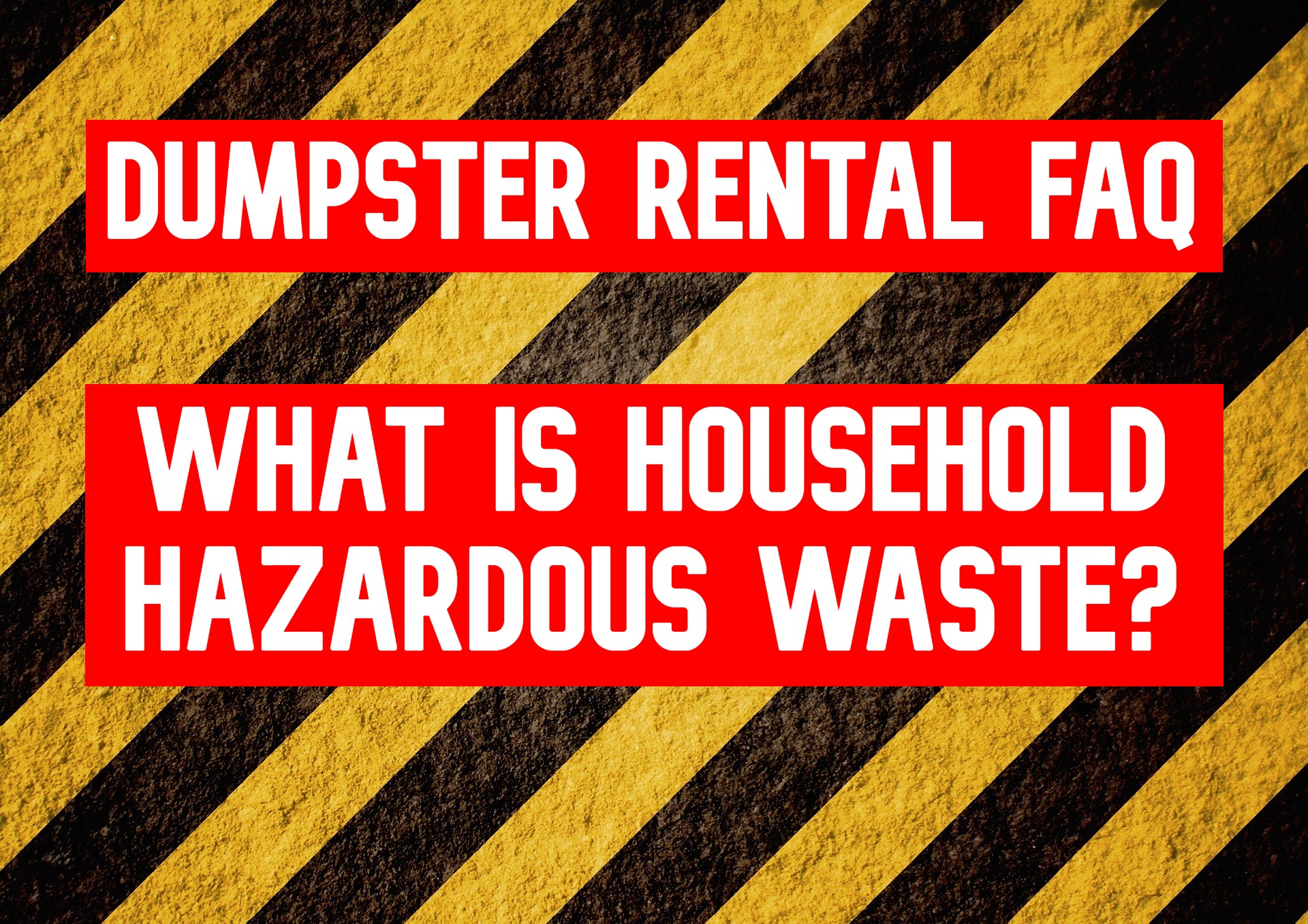 "Is there anything that can't go into the dumpster?" and "What is considered household hazardous waste?" are two frequently asked questions many of our Bin There Dump That customers ask us.
For home renovations, spring cleaning and even failed yard sales, residential dumpster rental can be the best way to go when you have a lot of "stuff" to get rid of. And while drywall, scrap wood, that rusted out trampoline and those boxes full of newspapers from the 1980s will feel right at home in a Bin There Dump That bin, it's important to know that household hazardous waste cannot go into the dumpster.
With that said, let me take this opportunity to explain what waste is considered hazardous — and what options you have to dispose of it.