With the weather getting better, it's getting much harder to stay inside and quarantine. Well, social distancing and a long weekend works together if you know what to do. In order to continue social distancing, we've compiled a list of things that you're able to tackle during the coming long weekend due to Victoria Day.
If you're in Ontario, stores with curbside entrances are now open to the public and that means you're able to start projects with the appropriate tools and materials. And with the extra day in the long weekend you'll be able to finish in no time.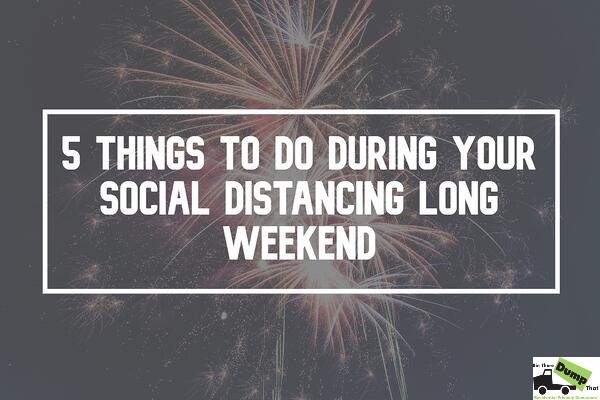 Cleaning Up
Now I know this doesn't sound fun but we are in the midst of spring cleaning season! While it can be overwhelming to tackle your whole house over one weekend, lucky for you this weekend is a long one and social distancing is in your cards. One extra day when doing a basement or garage cleanout can really help you take your space from clutter to at-home gym. When cleaning, make a pile of things to keep, sell/donate and toss. For a quicker way to remove waste, is to start the toss pile in a residential friendly bin rental. Renting a bin will make this cleanout whether it is in your yard or in your house, stress-free.
Places To Do A Cleanout:
Shed
Yard
Storage Room
Toy Room
Family Backyard BBQ
Take advantage of the nice weather and have an outdoor celebration with the family. To promote a social distancing long weekend, keep the backyard BBQ to immediate family members or residents of the same household Open the grill and treat the family to some of their favourite summer BBQ foods. Nothing beats grilling up fruits, veggies and some burgers or hot dogs. Crack open some old board games and have a family game night under the stars. Those Monopoly fights never last too long and at the end of the night, it's always all in good fun.
BBQ Recipes:
Game Ideas That Everybody Has:
Monopoly
Risk
UNO
Pictionary
Gardening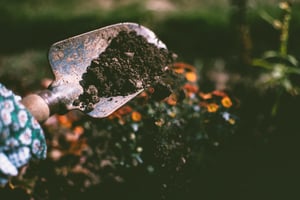 Welcome the nicer weather by vamping up your backyard with some colour. Snag some fresh flowers at the garden centre and take this long weekend to plant them. Before heading over to the garden centre, check out your neighbourhood's plants and flowers, note any that you love as well as any that look like they grow well in your area. Don't be afraid to ask for guidance at the garden centre, there is a plant that everyone can take care of.
Low Maintenance Plant Ideas (Perennials):
Don't Mind the Maintenance? Summer Annuals:
Online Party
Join friends and family members near and far together with the wonders of Zoom, Skype or any other video conference application. Set up a link and send it to your group. Plan a virtual game night! The great thing about technology has made communicating online so much easier. Online parties and applications have promoted social distancing long weekends since the beginning of the quarantine. Get ready to show off your charade skills or trivia knowledge to the gang!
Game Ideas:
Charades
Trivia Games
JackBox Party
Binge A Movie or TV Series
Take this time to binge your favourite movie trilogy! Whether it's Star wars or Shrek, turn your living room into your own movie theathre, with popcorn, Twizzlers, and Smarties. Grab some pillows and blankets to make a fort or a cozy space for the whole family. Make it a game while you watch, every time a catchphrase is said or a minor character comes into the frame you have to do something silly or eat a snack. After every film have a discussion with the family about your favourite/least favourite scenes. The last suggestion for movies is not for the weak.
Movie Ideas:
All 8 Harry Potter movies
All 4 shrek movies
All 3 Back to the Future movies
All 22 Marvel Cinematic Universe movies