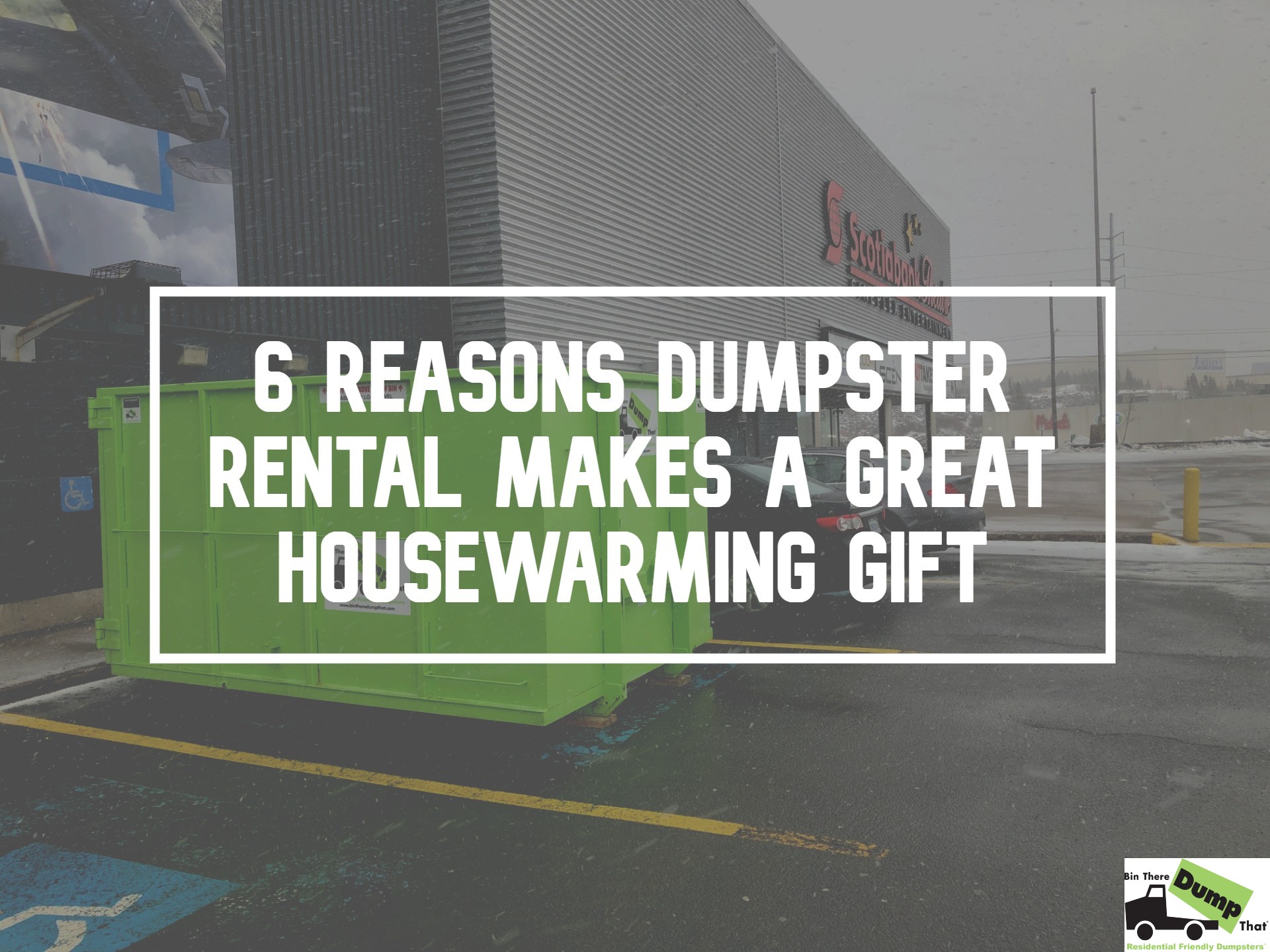 A new house! It's one of the most exciting milestones, so you want to give your happy friends or family the perfect housewarming gift.
A plant? Too predictable. Wine? They'll drink it as soon as you give it to them, then forget you got them anything. A puppy? You want to stay friends, right?
It might not be the first thing to pop into your head, but a dumpster rental is the perfect housewarming gift. Naturally, we'll tell you why:
All Their Stuff Won't Fit In The New House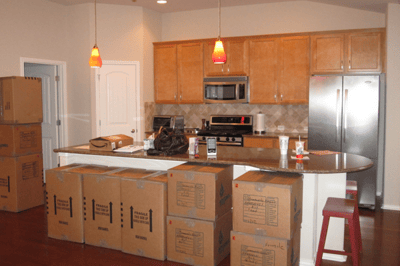 The experts advise us to only pack up and move what we really, really want and need. Lugging heavy boxes is a big pain.
Well, your pals didn't heed that advice, and they're faced with more stuff than they can pack into their new home, including a bunch of junk they don't really need.
Their family and friends loaded them up with toasters, blenders and margarita makers as housewarming gifts.
What do they need most? A dumpster to haul all the unwanted (or unnecessary) stuff away.
They're Remodeling The Kitchen
Your friends can't wait to remodel the not-so-new kitchen in their new house. Granite counters! A refrigerator just for wine! Drawers for everything!
Very glamorous. Not so glamorous: all the dusty debris their re-do will create. Make it easier by giving them a convenient dumpster to haul it all away.
The Former Homeowners Left A Bunch Of Junk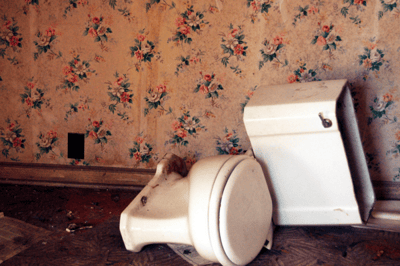 Your friends can't wait to move into their new house, nice and empty and waiting for them to fill it with new Ikea furniture and lots of love.
Wait — what's all this junk? Seems the former homeowners didn't want to spring for a dumpster rental, so they just left a dozen or so boxes full of stuff behind. Plus a dishwasher that doesn't work, a pile of scrap wood and a few rolls of wallpaper from the 1970s.
Good thing SOMEBODY thought about a dumpster rental. (We'll pause so you can pat yourself on the back.)
Their House Needs A Lot Of Work
Your sister's new house is actually pretty old. The 1906 beauty is filled with character — leaded glass windows, soaring ceilings, impressive woodwork, original tile.
But it's a fixer upper, and they face a lot of repairs and remodeling. A dumpster will make renovations a whole lot easier.
All The Carpet Is Hideous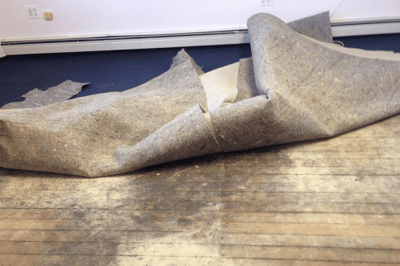 It's been a while since the new homeowners toured their new house, and when they finally take possession ... ewwww. Was the carpeting this gross when they walked through with the realtor?
Obviously, it all has to go.
Good thing some smart friends gave them a dumpster rental as a house warming gift. Tear it out and load it up.
Old carpet is gross and heavy, but Bin There Dump That dumpsters feature convenient rear doors. They can walk those heavy loads directly into the bin — no awkwardly wrestling it up over the sides.
They Have Big Plans For The Basement
Your pals have never had a basement before and they can't wait to turn it into a yoga space. Or a playroom for the kids. Or a music room, complete with their vintage guitar collection.
The possibilities are endless! But so is the junk they need to clear out first. Oh, dumpster?
Give The Gift Of Ease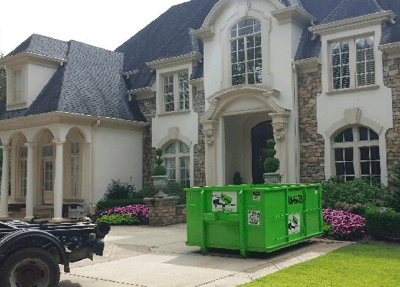 When you give your friends or family a Bin There Dump That dumpster rental as a housewarming gift, you're not just giving them a place to toss unwanted junk.
You're making it really easy.
Bin There Dump That operators make the whole rental experience worry free, from careful placement of the bin to carefree pickup when your friends are done. We place protective boards on their new driveway so the bin never actually touches the ground.
Our residential friendly bins snug up conveniently in the driveway, so they'll only have to walk a few steps to load their unwanted items.
Sure, plants are nice. Wine goes great with cheese and crackers. But think outside the box and give the gift of a Bin There Dump That dumpster.
Contact the Bin There Dump That franchise operator nearest your new homeowner friends, and wait for the thank you hug.
Images: Old carpet, Toilet, Kitchen with boxes, BTDT ATL