If you look around your home or office, you will find lots of objects that can be recycled. What you probably did not know is that you can be paid to get those things recycled! How? Read on.
Locating Collection Points
Start by finding where recycling is done. There are a few recycling centers in different cities. Some companies go a step further and collect waste directly from your house. Figure out what suits you better - dropping off the recyclable waste or calling someone home. In case you choose to do the latter, separate different products based on their category so that it's easier to collect and recycle. Search online or ask your neighbors to find out different recycling service providers. Even if it doesn't pay you, it is incredibly important to dispose hazardous waste in the right manner, which the recycling centers are capable of.
Preparing Recyclable Waste
Once you find your collection point, check if they have any rules on how the recyclables need to be prepared before they are collected. General rules include removing bottle caps, rinsing plastic and glass bottles, arranging cardboard and paper scrap based on size, separating scrap by metal etc. If you are giving away electronics, make sure you have deleted all the personal information like contacts, photos etc. and don't forget to take a back-up of everything. Once the items are ready, they can be recycled with ease.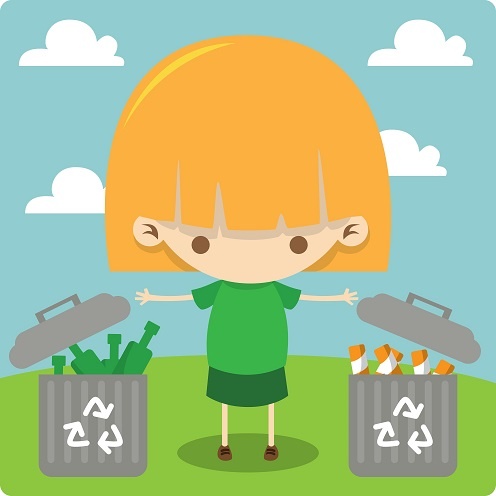 What Can You Recycle For Money
Every household has water bottles, juice bottles, or other food products packed in plastic products. The markings at the bottom of the bottles helps in determining which kind of plastic it is and how much you would receive for recycling it. Type 1 bottles will earn you about $500 a ton and Type 2 bottles are worth $800 a ton. Start collecting plastic bottles and go to the nearest bottle deposit program. You will earn up to 5-10 ­cents per deposited bottle.

Most cardboard waste is a result of packaging scrap. Cardboard boxes are a necessity when you are moving and it is used in the packaging of almost every product. Based on their weight and abundance, you can get around $45 per ton of cardboard waste.

They are one of the most widely recycled items in the United States. A single aluminum can is worth 1-2 cents. You can collect a number of cans and take them to the recycling center and get paid for them. One ton of aluminum cans is worth $2,300. You can redeem aluminum cans and bottles you buy for cash, which can usually be around 5-10 cents per bottle. As a community or an educational organization, you can organize drives to collect aluminum cans and bottles and earn money.

Paper is another item that comes out of every home, office and commercial space. Scrap and waste paper products are recycled to make newer paper products that can be used for writing, packaging and printing. Due to their weight, easy availability and abundance, paper scrap is only worth $45 a ton. Collect all the newspapers, used notebooks and other scraps of paper, take them to recycling centers and make a few bucks.

Scrap metals consist of steel, copper, aluminum, and iron items to name a few. They offer the highest value as compared to any other recycled product. Scrap steel is worth $555 per ton, and scrap copper can offer you anything from $2.73 to $2.83 per pound. Scrap aluminum will earn you between 40-70 cents per pound, die-cast metal about 30 cents a pound and yellow brass around $1.40 per pound. Look for scrap metal in wires, appliance casings, electronic components, old automotive parts, plumbing pipes, cans, connectors etc. Recycling any of these metals will offer good money.

E-waste comprises of cellphones, tablets, computers, laptops or desktops which you wish to discard due to damage or because they no longer work. Numerous companies recycle different parts of electronic products and reuse them. This eases of the pressure of mining, processing and shipping various materials used for producing several electronics. Some companies will pay you for the e-waste while some won't, though they will pick it up for a nominal fee. With the increase in electronic devices, the amount of e-waste is also going up, most of which is non-biodegradable, making it extremely crucial to recycle it. All the recyclers follow the standards laid out by the e-Stewards Initiative.

Author Bio

Erich Lawson is passionate about saving environment by effective recycling. He has written a wide array of articles on how modern recycling equipments can be used by industries to reduce monthly garbage bills and increase recycling revenue. You can learn more about environment savings techniques by visiting Northern California Compactors, Inc blog