The damages caused by water is a nightmare to a homeowner. Causes can range from flood, natural sources, busted pipes, and leaking sewer lines. Whatever the cause the experience is daunting.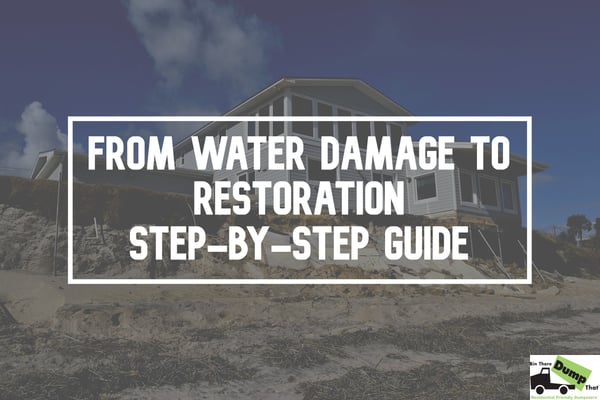 Here is a guide that will help you handle this problem in case of facing those issues.
Categories of Water Damage
The categories of water damage are:
Clean Water - the water comes from a portable source and does not pose health problems when ingested. This occurs when there is a break in the water line system or natural sources like rainwater and melting of ice.
Gray Water - the water is contaminated and not safe for human consumption. Contains hazardous level of a chemical substance such as detergents, urine, and seepage from storage tanks.
Black Water - the water is completely contaminated and can cause serious illness if consumed and damage to property if not remediated. Sources include sanitary sewer, dirty water from river and streams, and toilet overflow.
Step-by-Step Guide in Water Damage Restoration
When your home has flooded, it's hard to think straight in all the chaos that befell. However, knowing what to do following the aftermath can help you ease the stress to make sure things will go smoothly in the cleanup and restoration activities. Here's a guide to keeping you on track during your water damage restoration:
Call Your Insurance Provider
Contact your flood insurance provider to report the flood in your home or your homeowner's insurance if you have none. Take photos of the damage to use as evidence. Keep damaged items to prove to the adjuster you lost them.
After the adjuster completes the inspection and assessment of the damage, you will sign a proof of loss statement.
Turn off Electrical Systems
Before entering the premises, turn off gas and electrical systems for the safety of the people inside the property,
Contact Your Local Water Damage Restoration Services Provider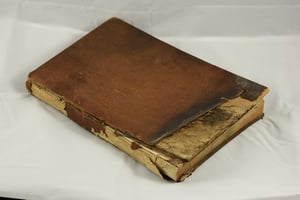 Your local water damage restoration service providers are professionals who will respond to your emergency immediately to remove water quickly and dry your house thoroughly. They have water restoration specialists who are highly trained, equipped with the latest restoration equipment, and savvy to make your house feel like home again.
Inspection and Assessment
An experienced technician will assess the damage and what needs repairing. They will use sensors, meters, and visual inspection to determine the extent of the damage including the walls, floors, ceiling, carpet, furniture, fixtures, and equipment.
An assessment will be prepared for your review. Talk with the technician to understand what is needed to be done.
Drain Water
Standing water will be removed before other work will continue. This will allow technicians to find the source and plug it so that the water flow is stopped.
Drying
The drying process begins after the damaged area has been cleared of water and the structural hazards have been removed. They install fans and dehumidifiers in the area and may require plastic sheeting and heater to hasten water evaporation. Holes will be drilled to affected walls and baseboards to let it dry properly. Carpets may need to be lifted and sections of wood may need to be removed to avoid odor and mold growth. Excessive moisture might have damaged the house's structure.
Repairs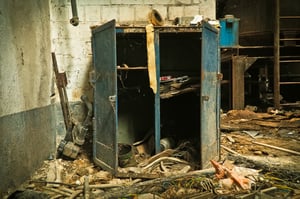 The area damaged by water needs to be done in a timely manner. If the schedule is pushed, the damage will spread or a clean water damage could escalate to a gray water damage and so on. Foregoing immediate repairs can have impacts on your health and your house's structure.
The extent of repair depends on the scope of the damage. Wood materials on walls, ceiling, and shelves may not dry properly, requiring replacement. The floor may need retiling, and an application of a fresh coat of paint can be done to restore the area.
Monitoring
Technicians will monitor the drying process with their meters to test the moisture content. This might take several days to recover.
Completion
Once the reading in the moisture meter stabilizes the drying equipment will be removed and the remediation process is completed.
More Repairs
Not all damages will be seen, some will be noticed after the restoration team is packed up. Be ready for additional expenses to cover repairs. For instance, defective electrical equipment, faulty electrical systems, leaky faucet water pipes, and cabinet repairs.