After the frigid winter temperatures and the powerful windy rainstorms spring has to offer, you're probably in the market for hot summer days and sunshine. As with any season, your home will need a little attention to help prepare it for the long days ahead. Use this run-down on summertime home maintenance to get your home ready for its most memorable summer yet!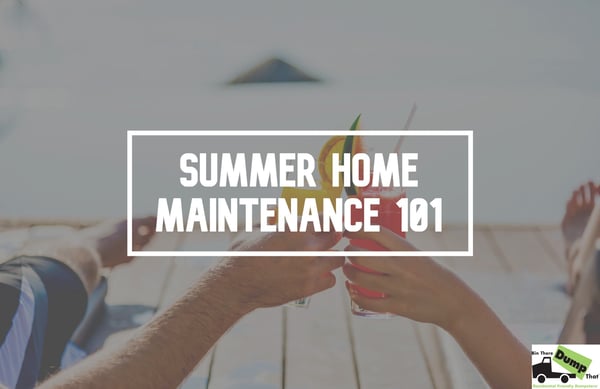 Clean Your Cooling System
With warmer (and at times sweltering) days ahead, you're going to want some powerful air conditioning to keep you cool. Before the temperature soars too high, get your heating and cooling systems serviced.
Residential HVAC technicians can thoroughly clean your vents of any dust or debris that can pollute your air supply. Unclogging these airways and repairing any broken parts will help provide your home with consistent, cold air. Proper maintenance is also vital as it minimizes the risk of air condition fired.
Unclog Bathroom Drains
Although keeping these clear is a home chore that should be regularly maintained regardless of season, you'll find that summer is the most taxing on your drains. As you spend more time outside, you're more likely to track dirt back to shower, which can eventually contribute to clogs. If your home houses a growing and energetic family, the dirt will only build up faster!
If the clog isn't one a simple draining solution will solve, contact a local plumber servicing your area to make sure it stays unclogged. To keep the bathroom drain unclogged during the warmer months, consider utilizing an outdoor shower to rinse off any excess dirt before going inside. This is especially helpful for any pets that may love the outdoors a little too much! Opt for an outside bathtub rather than putting your furry friend in your household bathroom, where the dirt and pet hair can really block up your drains.
Give Outdoor Seating a Once Over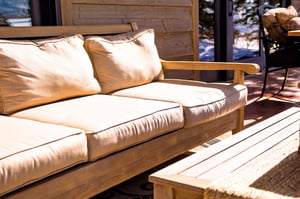 Don't give up hosting BBQs and backyard bonfires for your loved ones just because your outdoor seating area took a hard hit from the winter weather. Give your deck or patio a check up to identify any cracks in the wood or cement that need to be fixed. Identify signs that your deck needs fixing in order to know what to look out for!
Being proactive about sealing up breaks or replacing any decaying wood is vital in sustaining the longevity of your area for years of entertaining to come! If not properly handled, the weather will continue to erode the area at an even faster rate.
Clean Your Home's Exterior
Even if you don't make any significant changes to the outside of your home, simply giving your exterior a good cleaning can make a huge difference in its appearance. Before you grab for that power washer, proceed with caution. This machine, although effective, is so powerful that it can do more damage than good.
Consider hiring a pro to wield a power washer for you in order to protect your siding, shingles, or even brick from damage. If you do decide to DIY wash your exterior, do so with the washer on its lowest settings. If you aren't in the market to hire a professional nor do you feel confident using a power washer, a long handled brush, and a simple cleaning solution will do the trick.
Inspect Caulking Around Windows and Doors
When you decided to fix up the interior of your home with hopes of entertaining guests, bugs and ants probably weren't what came to mind. Give the caulking around your home's windows and doors a thorough inspection to ensure that no insects can get inside. This is also important to minimize the risk of leaks during heavy rainfall as well as maximizing the efficiency of your heating and cooling systems by helping to lock in temperatures.
Invest in Your Lawn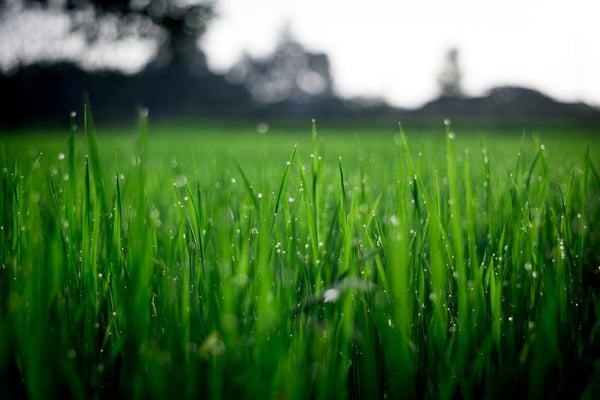 Long gone are the months of dead grass and patches of dirt-spattered across your front yard. With springs generous rainfall and summers even more bountiful sunshine now is the time to revive your lawn. Here are some quick tips for bringing your lawn back to life:
Purge your yard of any weeds, dead grass, fungi, or moss.
Sow in your order to properly irrigate the area. This is especially important if your yard was dehydrated and hasn't been showing significant growth since the end of winter.
Put down new seeds and be sure to lay down fresh fertilizer every few weeks to continue to feed new growth.
Water your grass strategically. Set a timer for your sprinkler to water your grass in the early morning and again in the early afternoon. This will allow time for your grass to dry. It is especially important to have dry grass during the night to prevent disease.
As your grass begins to grow, wait to mow until it reaches a minimum of 5cm in height. Waiting until this point will allow the grass to grow thicker. After the first mow, aim to maintain every 2 weeks.
By paying attention to the home projects listed, your home will be ready for the summer sunshine and backyard picnics in no time! Being a homeowner doesn't need to be complicated, and taking care of your home - no matter the season - isn't an impossible task.