Finding the motivation to clear clutter from your house can be difficult. But, what if you had a financial motivation?
Take a second to look at all of your clutter, and think about how much you spent on each item: The realization can be a bit overwhelming and alarming.
Instead of letting the unwanted items continue to pile up, turn them into cash. Here are four reasons decluttering your home will save — and even make — you money.
Put A Price Tag On It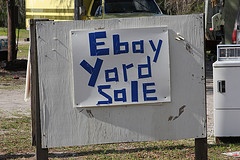 One of the easiest and quickest ways to make money off of your clutter is to sell it.
Go through all of the items and decide what is trash and what has value — like clothes, furniture, jewelry, sporting goods or books. After you've separated the clutter, figure out where you can get the most money for each item.
If you have something that's in new or slightly used condition, consider selling it on sites like eBay, Craigslist or Amazon.
You can try to sell your other items at yard sales or consignment stores. Whatever you don't sell can be donated to a charity or thrift store — which will give you a tax deduction.
No matter what you do with the items, you'll be better off getting rid of them than having the items take up space in your home.
Find It, Don't Buy It
Have you ever needed something you knew you had in your home but couldn't find it? You'll either have to go without it or buy a new one.
By decluttering your home, you'll know where to find everything. Not only will that save you time — and time is money — but it will also keep you from making unnecessary purchases to replace the lost item.
Downsize Home, Utilities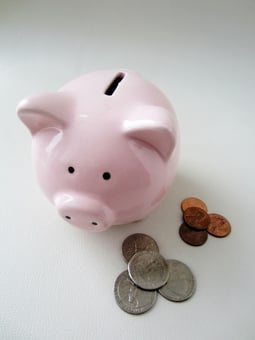 The less clutter you have, the less space you need.
Figuring out what things you really need and what can go will help free up more of your home. When all of the clutter is cleared out, you might even realize you could move into a smaller home (or rent out that spare room/floor) and save money on your mortgage.
To give you an idea of how much money clutter is costing you in your home, think about it like this: If your mortgage is $1,500 a month and you have a 2,000-square-foot home, you're paying $0.75 per square foot (dividing the mortgage by the square footage).
Look at how many square feet your items are taking up and calculate what you're spending to store things in your home. Putting a real number on your clutter may surprise you and motivate you to get to work.
Having a larger home to hold all of your stuff also means higher utility bills. So, figure out what items can go and if you could move into a smaller home to cut costs.
Rent a Dumpster
Whether you're getting ready to move or just want to get rid of unneeded junk lying around, decluttering can be beneficial to your home and wallet.
To make the process a little easier, forget the garbage bags and rent a dumpster to hold all of your trash and unwanted items. You can also carry large items directly into the dumpster bin, instead of lifting them over the sides of a container.
You can even save money when you rent a dumpster by sharing it with your neighbors. That way, you can split the price between everyone who uses it — and it will make for a fun neighborhood activity.
So when you're ready to declutter your home, find a dumpster rental operator near you.
Images: eBay sale, Piggy bank