When the time comes to renovate your property, it can seem like there are a million and one different things you need to consider. Don't worry, that's normal, and we're going to help you make sense of it all.
Take a look at the following hints and tips, and you'll find plenty of things you need to check if you're going to turn your house into your dream home. All it takes is a couple of minutes, and you'll be right up to speed with everything you need to do. Right, let's get started.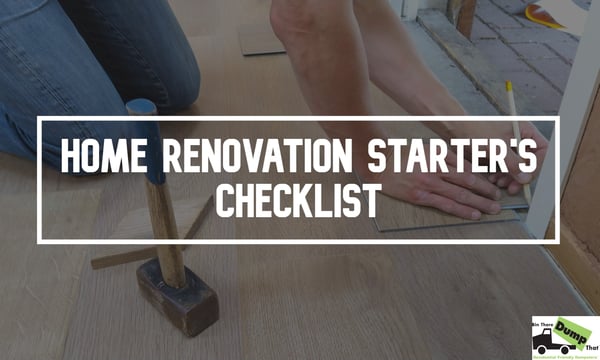 Check for Damp Spots so You Know What You're Dealing With
Damp is something that can get into an old house when you least expect it, so it's really important you check for it. Old plaster is one of the main areas where it will collect, so invest in a damp detector to check the water content of your walls. This will ensure that you don't have to strip back your brand new wallpaper in a couple of months when it starts to bubble and crinkle because it never properly dried.
Add Some Timber Cladding to Breathe New Life Into Things
If you want to transform the outside of your home in a single afternoon, timber cladding is the way to do it. It's far quicker and affordable than rendering, and the end result looks the part too. All you need to do is choose which style of wood you want, and then have it cut to size and fitted. Ideal if you want to be able to transform your exterior so that it matches the quality of that brand new interior!
Clean Off the Grouting in the Bathroom, and See if it's Okay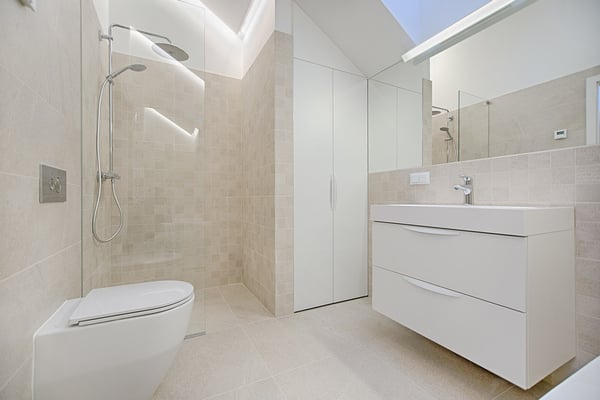 Grouting is something that few of us think about on any given day, but it plays an important part in creating the bathroom you can't wait to take a soak in when you get home from work. Over time, it will tarnish and crumble, which is why now is the best time to check that everything is okay. Clean it thoroughly and see how the finish comes up. If it keeps some of the water tarnish from the copper pipes, then it's probably worth thinking about having the tiling replaced.
Reseed the Lawn so It Looks Its Best in the Summer
The garden is often an afterthought when you're renovating your home, but now is the time of year when it really comes to life. In just a couple of evenings after work, you can reseed your lawn and set in on the way to becoming the lush green expanse you've always wanted it to be.
Spread extra seed on the sparse or muddy patches of the lawn, and water it twice a day so that the soil retains its moisture even when the sun is shining. If you get into the habit of watering, you'll find it only takes a couple of minutes a day, and nature takes care of the rest. This is ideal if you want to see your garden return to its former glory, whilst you get to work on other areas of the house.
Shampoo the Carpets to See what You Can Save
Cleaning your carpets will make more of a difference than you would think, because how many of us do it all that regularly? It can transform a room, or it can show you that the carpet has had its day. Either way, it's the first step to transforming the flooring right throughout the house. If you do one room a day after work, and leave the windows open so it can dry, you'll fly through the whole house in no time at all.
Pull Up the Carpets, and See What Lies Beneath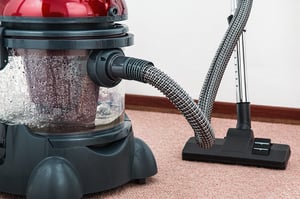 At the same time as shampooing, why not pull up a corner of the carpet to see what's underneath? If you have a robust concrete floor in good condition, then you've just found the perfect foundation for that new laminate flooring you had your eye on. And if you have a wooden floor, you could always run a belt sander over it, stain it, and keep things nice and simple. This is ideal if you want that country cottage look.
Get the Chimney Swept in Time for Winter
Sweeping the chimney is one of those great little jobs to get done sooner rather than later. It'll give you peace of mind that everything's ready for winter, and if there's anything that needs addressing, you'll have plenty of time to get it sorted. It's really worth doing at least once a year so that you know there are no cracks or blockages that could turn into much more serious issues down the line. Hire a professional, they'll be able to tell you how your chimney is doing, and what you need to do next.
Get the Driveway Resurfaced Before The Snow Falls
If you have a driveway that's in poor condition, it's really worth getting it resurfaced whilst the weather is good. When the snow and ice come back, any cracks or depressions will quickly turn into ugly potholes that can easily damage your car. And that's the last thing you want to have to deal with when you're busy transforming the rest of your home.
Skim the Plaster if You Get The Wallpaper Redone
Last but not least, you need to think about the quality of plastering. When you come to repaper, you'll probably find that there are cracks and crumbly bits that need addressing. This will particularly be the case if it turns out your walls have been cross-lined in the past. Get a plasterer to give everything the once over, and it'll make your DIY efforts so much easier going forward. Don't think about it as an unnecessary expense that you could skip this time. Think of it as a chance to future proof your home so that you don't have to spend any more than you have to later on.
---
Author Bio
Kevin has gone through an extensive home renovation with his son, which he has both thoroughly enjoyed, and dreaded every morning. He is now the proud owner of half his dream house (the other half has been waiting for spring). You can read more of Kevin's work at PlainHelp.