We all want to improve our homes, to make them as beautiful as possible. Making our humble abodes less humble is a common goal, shared by many homeowners. However, a ubiquitous mistake found here is that people shoot for the stars and then get disappointed when they fail. Namely, we understand that you want to get a complete revamp of your home, to add this and that, to remove a wall, to add great value. But sometimes, all you need are some simple changes to refresh your home.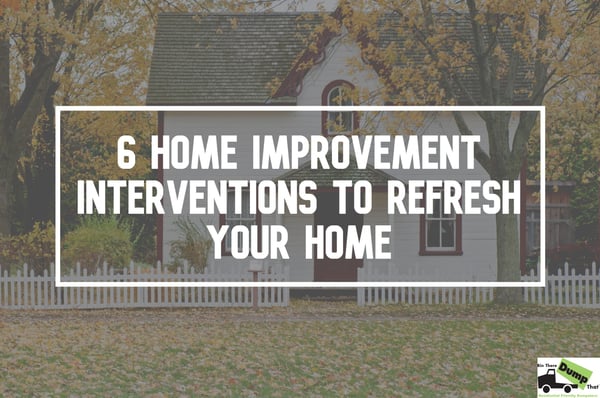 Namely, perfect is the enemy of good. We suggest you start small, begin with small projects and activities, and then switch to some major changes and improvements when you find the time and the funds. So, below, you can find some tips, both big and small, that will refresh your home.
Fix Up Your Garage
Take a look at your garage, and try to organize it as much as you can. Now, we are not just talking about cleaning the place up (though that should be very high on your list). Put plastic bins, wire shelves, built-in cabinets, and bike racks. This will make everything look much nicer, and will also create more room in your garage.
Furthermore, invest in some specialized tool racks. These will not only get you more room, but they will also help you keep track of your equipment.
First Impressions Matter
A great way to improve the look of your home and to refresh its entire style is by changing the things people notice first. Namely, we are talking about your porch and your foyer, as well as your doors. So, inspect all of these. Replace your old doors, repaint them, check the hinges. Check your porch, is if it needs a new coat of paint or lacquer. As far as your entryway is concerned, trying out a new way to organize your shoes, keys, coat hangers, it can all lead to a nice, new look.
Furthermore, you want to stay safe. For example, contacting a good company, like SafeZone Locksmiths, for example, to install your door is always a good idea. The same goes for your windows, or if you see any damage that has happened on your porch.
Work on Your Shelves
A thing as simple as shelves and storage baskets strewed around your home can do wonders for your look. Your pantry, garage, closets, bathrooms, adding extra storage baskets can make the place tidier, and can refresh its design if you find some baskets that really stand out. Furthermore, if you add vertical shelves, you can get even more space.
Revamp Your Light Fixtures
Changing up your light fixtures can serve as an excellent way to make your home look brand new. Namely, the little things quite often matter the most. We suggest you change your entryway and kitchen lighting and only move on to bedrooms, living rooms, and bathrooms if your budget allows it.
Get Some Art in There
Boring and drab blank walls can be reinvigorated by simply getting some artwork or prints in your home. Even a simpler movie poster can make the place pop, and add a dash of creativity of the place.
Grout and Clean Your Tiles Properly
Tiles keep your home nice and pleasing, but you will get the opposite effect if they start moving about. Namely, try to fix up the grout between the tiles, and clean them as often as you can. If needed, do a deep clean from time to time (but do hire a professional to do this, don't attempt it yourself).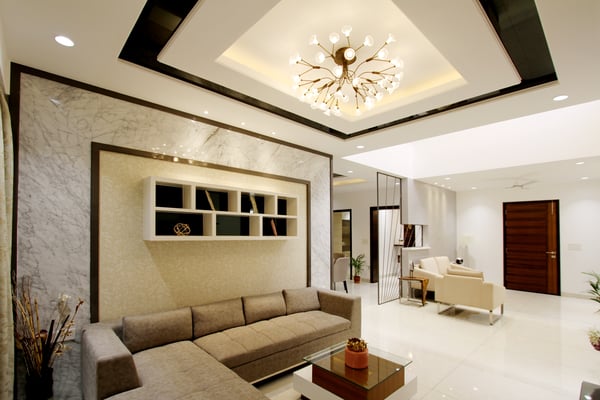 Conclusion
You don't need to spend a fortune to clean up and refresh your home. Sometimes all that is required is some elbow grease, some cleaning and organizing. Remember the first impressions matter, that you should regularly check your tiles, and that fixing up your garage doesn't just include ceiling the place up. Invest in some tacks, rethink your shelves, and if you can improve your light fixtures.
Bio: Patrick Adams is a freelance writer and rock-blues fan. When he is not writing about home improvement, he loves to play chess, watch basketball, and play his guitar. More than anything, he loves to spend his time in his garage, repairing appliances and creating stuff from wood.