Using an AC unit is a simple and efficient way of keeping your place cool, however, it's neither energy-efficient, green nor healthy. First of all, air conditioners will just circle the air around the room (most of the time), which doesn't do much to free your interior of various allergens and other harmful things circling around the room. Second, some people just can't restrain themselves and lower the temperature down to quite chilly. It doesn't take a rocket scientist to figure out what these extreme temperature differences can do to your metabolism.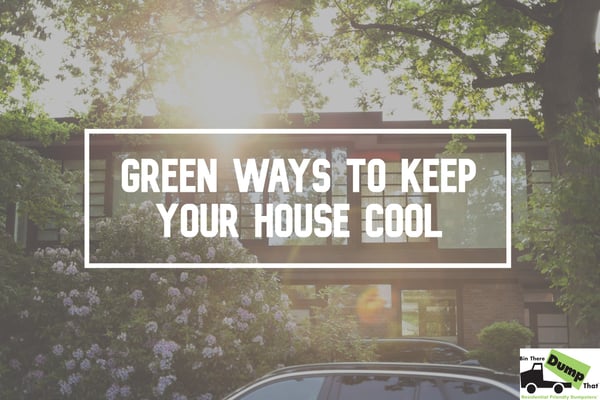 Handle Your Kitchen
The first issue that you need to resolve in order to cool down your home is the issue of the kitchen. Sure, a range hood can somewhat mitigate the problem, however, it's not suitable solution on its own. Instead, you might want to make an outdoor kitchen or even try to eat outside as much as possible. This way, you'll not just handle the situation with the increase in temperature but also find a solution surrounding the fumes that evaporate while you're cooking.
Letting the Light and the Air in
Another thing you need to understand is the fact that early in the morning, you can let the cold air in, the same as late in the night. Just keep your windows and blinds shut during the day, in order to avoid the heat generated by direct sunlight that's beaming through your windows. Depending on the size and style of your windows you can go for various styles like quality plantation shutters. This allows you to fully customize your place while keeping it cold. Keep in mind, nonetheless, that this is more of an issue of proper scheduling (the time when you open and close your windows) than anything else.
Get a Dehumidifier
Other than this, you also need to get yourself a dehumidifier. Why? Well, first of all, this machine is a much greener alternative to the many AC types and sizes, seeing as how it keeps the place cool while using as little as 1/10 of the power that the AC does. Sure, if there are extreme temperatures (really extreme) and you just want to cool down the place, an AC unit is a more potent device. Also, if you're living in an already humid area, this device will make the living conditions in your home even worse. Still, if you're looking for a greener way to keep your place cool, this tool can definitely be of assistance.
Go Outside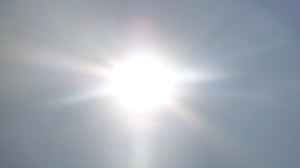 An average human body radiates the heat that's roughly the equivalent of a 100 W incandescent light bulb. This means that the more people there are inside, the warmer it gets. In fact, the heat of human bodies is the primary fuel that keeps the igloos warm in the insanely cold temperatures of the north pole. So, the solution to this problem tends to be an obvious one - just go outside. Decorate your outdoor living area (like the above-discussed kitchen) and spend more time in your backyard or use a hot day to visit the pool or your local beach.
Use Some Indoor Plants
One more tip that's unknown to many people out there is the fact that indoor plants tend to keep the place a tad cooler in a completely natural and organic manner. In fact, there are some plants like Aloe Vera, Areca Palm Tree and Ficus Tree that excel at this task. Other than just cooling the place down, they're also drastically improving the quality of air within the room, which is probably even more important.
Smart Cooling
Finally, automated your home is one of the most important things that you should do in order to make it more energy-friendly. Why? Well, because it allows you to program your cooling system for maximum efficiency. Fortunately, with present-day technology, this doesn't apply just to the device like an AC or dehumidifier. Nowadays, you can automate your blinds, curtains or even your ventilation system in order to help keep the place cool. In other words, apart from being efficient, this particular method is also quite pragmatic and adds to the comfort of living in your home.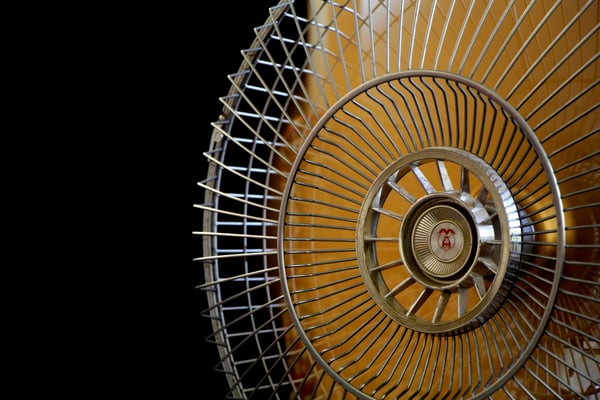 In Conclusion
There are also so many things you can do to keep yourself cool during these blazing days, ranging from what you dress, what you eat and how much you hydrate. The amount of physical activity will also determine how hot you feel after all the feeling of warmth is mostly a subjective thing. Remember, some people just handle high temperatures better than others. The very purpose of this post was to show you that keeping your home cool in an eco-friendly way is not just possible but also quite simple. With so many options, it's quite easy to find the recipe that suits you the most.
Author Bio: Ron is a hobby designer and DIY enthusiast, and, above all, a very blessed father of two. Besides that, he has a strong passion for writing. If he is not working he enjoys being outside with his family. Hiking, bike riding, and barbecuing are always a thing for him. In the evening, he likes to watch documentaries or build something with the kids in their Lego corner.