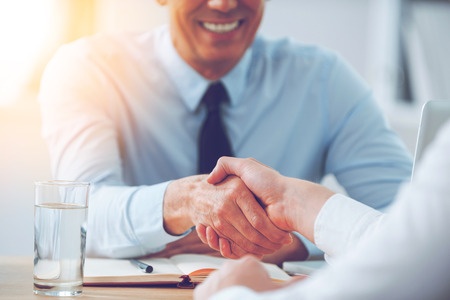 Can you imagine yourself being a part of our team? We can see ourselves helping you put together a bin rental business that the local community will love. So, let's get down to the essentials. With so many franchise options out there, why should you choose Bin There Dump That? We have a couple of prominent reasons why our franchisees love us.
High Quality Service
What's the most important thing when it comes to making a business successful? The answer is simple – a high quality service. Bin There Dump That is recognised for the quality of customer service and the reputation of the brand. You'll be provided with everything essential to grow the customer base quickly.
We Provide Tons of Free Information!
Our franchisees have access to all the information that they need to set up a business, even if they don't have a lot of entrepreneurial experience. The Bin There Dump That free franchise information kit is just one example of the easily accessible information we have available for you.
Thorough Training is Available
We make it our mission to help you succeed. Sharing our know-how with franchisees is the best way to ensure a positive outcome. The training process we provide is extensive. Franchisees benefit from a pre-opening conference, multiple phone calls to clarify all aspects of setting up the business, training classes (with focus on almost every aspect of running a business) and practical classes at an actual Bin There Dump That location.
A Simple System
Some of the best things in life are simple. We have a clear, easy to understand business model in place and this is one of the main reasons why we're so successful. Instead of having to understand a complex business model, with multiple difficult processes in place and red tape you can't cross, our simple franchising system makes it easy for you to find success.
Our Franchisees Make Money
You can verify this claim for yourself because we love to share success stories. Our franchisees are generating revenue and growing quickly. When it comes to starting a business, this is the biggest essential. We're proud to say that the Bin There Dump That model does deliver.
Clear Royalty Structure
We're highly transparent when it comes to presenting the costs and charges of starting a franchise business. This transparency has helped many people determine whether the time is right to launch their own company. What's most important is that we don't charge royalties based on gross sales, we charge royalties based on the number of trucks. Thus, as your business grows, the percentage of royalties to gross sales decreases.
Flexibility
Bin There Dump That franchise business owners enjoy a lot of flexibility. If you're tired of the nine to five model, you should consider this opportunity. Instead of having to clock in and out everyday, the way you interact with your business daily is up to you. You may have days where you only have the time to check your emails and answer a call while away, and others you may be on site and working with the team. The flexibility you gain when operating a franchise is different than any other working environment.
A Part of The Family
It's not just about awarding business opportunities to certain individuals. Our franchisees enjoy thorough interactions with the team. We're committed to building our entrepreneurs from the ground up. If you pass the Bin There Dump That assessment successfully, you're a part of the team. It's our job to help you grow.
The Sky Is the Limit
One question we get often is "how much money can I make by becoming a franchisee?". The answer depends entirely on your capabilities and goals. The sky is the limit when it comes to growing your Bin There Dump That business.
We Believe in Collective Success
Nation-wide advertising, well-established operations, stellar customer service and bulk buying power are all typical for a well-developed franchise. We believe in collective success and by occupying/developing a niche market, we've given our franchisees all the building blocks of a great business.
Looking to learn more about becoming a franchisee? Contact us today!