Everyone's favourite home improvement brothers are back on the HGTV network/W Network (in Canada) with their new program, Property Brothers: Buying and Selling.
Filmed in Nashville, our local Bin There Dump That franchise operator, Joey Bossier, provided the Property Brothers all their dumpsters for filming.
Property Brothers: Buying and Selling airs Wednesday nights at 9:00 on HGTV (Canadians should check local listings on W Network)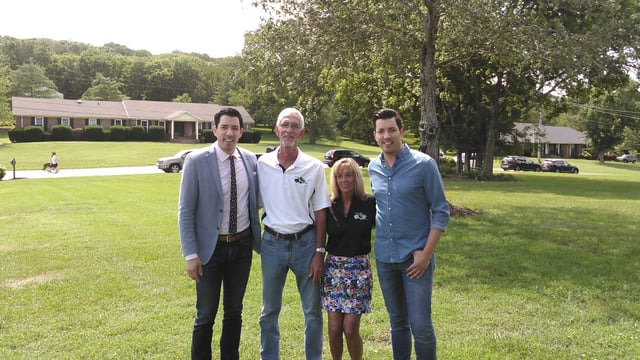 Bin There Dump That has been providing dumpsters to Property Brothers programming for over 5 years now. From Toronto to Atlanta and everywhere in between, we're thrilled the Property Brothers allow us to be a part of their programs.
We need your help, watch Property Brothers: Buying and Selling and snap a photo of our shiny green bins when you see them and share them on our Facebook page
Meanwhile, Property Brothers' very own Drew Scott is currently competing in the 25th season of Dancing with the Stars! Him and his partner, Emma Slater, are on the journey to capture the coveted Mirrorball trophy. Make sure you vote for Drew each week!