Often, we have more needs than nightstands can handle. Lamps, clocks, and photos consume most of the space and books, and magazines have to settle for the floor.
A built-in bed shelf will not only offer more space but also transform your room with its astounding design. It is also easy to build, and here is how you do it.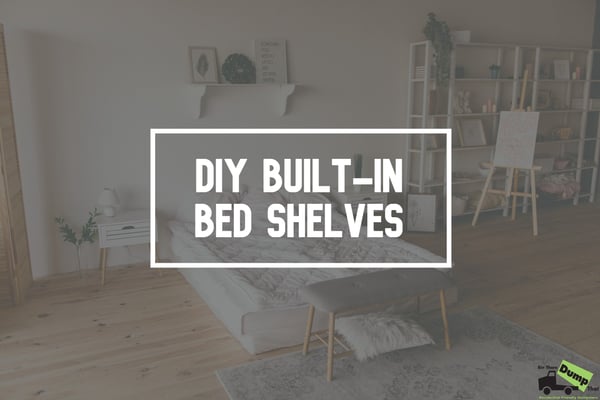 What you need
1 or 2 bookcases — You can get the IKEA Billy bookcase or build one.
Lumber — 2 X 4
Tools — Kreg jig, drill, paint sprayer, stud finder, yardstick
Paint
Brackets or Velcro Straps
Step 1: Construct a base to support the bookcase. The support should be of the same height as the bed or slightly higher. We recommend the former to preserve the aesthetics. The base can be a simple box and of the exact size as the bookcases to avoid overlap. Build the stand with the 2 X 4 lumber pieces and the Kreg Jig. We recommend the Kreg jig, as it ensures the joints are sturdy to hold the weight of the bookcases.
Depending on your room's design, you can have two shelves; one on either side of the bed.
Step 2: All that is left is to place the bookcases and secure them. Securing them will depend on whether it is an antique piece or a standard bookshelf.
Standard shelf — With standard racks, you are not concerned about the aesthetics; safety comes first. Use the stud finder to locate studs in your wall, and a yardstick to mark the center of the stud. Draw a vertical line on the entire length of the stud. Place the bookshelves in between studs or use a center stud
Attach an L-bracket to the top of the bookshelf as this is the least noticeable place. You can also attach it on the side if your shelves run the entire length of the wall. If you want to move the rack regularly, we recommend door chain latches.
Finally, you can paint so it matches the rest of the room.
Antique Shelves — Use Velcro straps to secure antique shelves. They hold them in place without ruining the wood. Ensure the straps have long screws and wall anchors. Use the stud finder to locate the studs and drill the screws into the center of the studs.
Finally, place the shelf on the base, peel back the cover from the clear adhesive, and press it onto the top of the case. Don't remove the straps to realign as it may lose its hold.
Installing a built-in bed-shelf is ABC easy, and the results are remarkable. It is also fun. We welcome you to try this and let us know the results. Also, do share our work if you found it insightful.
Links to IKEA