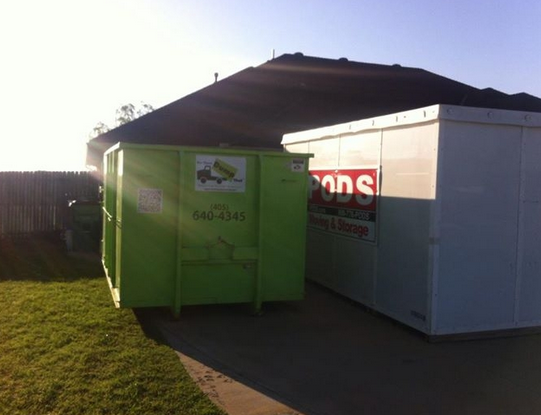 Peanut butter and jelly. Dogs with bones. The pool on a hot day. All of these things were made for each other.
But one perfect pair you might not immediately think about is a storage container and a dumpster rental.
When you move, you'll have stacks of things you want to take with you like furniture, appliances and personal items. But you'll also have plenty of things you want to throw out, including leftover boxes, trash, old clothes and clutter.
By pairing a storage container with one of our dumpster rentals, you'll be have a place to put both wanted and unwanted items during your move.
Here are three reasons you should use the two together.