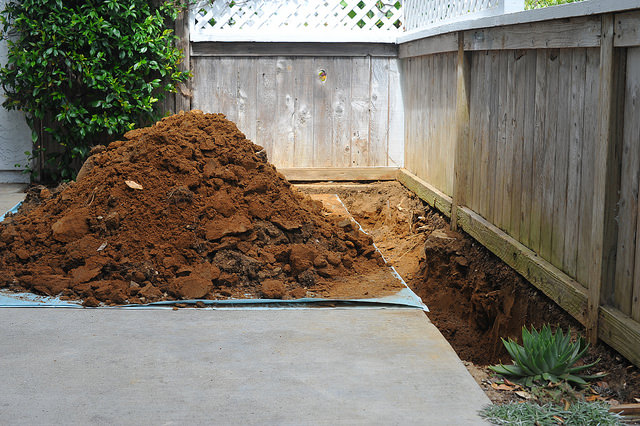 The average dumpster load is like an archeological dig. You never know what's in there. Old rugs. Scrap wood. Uncle Elmer's bottle cap collection.
But sometimes, you have a huge load of one thing.
Dirt from your extensive landscaping project. The concrete chunks you j-j-j-jackhammered out from your old patio. Shingles from a roofing re-do.
That's called a straight load, also known as clean fill.
We know — calling a bin full of dirt "clean" seems like a misnomer. But in dumpster lingo, clean means you know exactly what you're getting. No rusty nails mixed in with the concrete. No pieces of wood in the load of roofing shingles.
Bin There Dump That operators are happy to take your straight loads of material. But there are a few things you should know about this dumpster rental FAQ.